My Husband Jim and I live in Wisconsin now where we were born. We have raised Ocicats (which I adored) and changed to Devons because of our Grandchild's allergies. We are proud to say that with our Oci's in CFA (The Cat Fanciers Association) we had a Dam of Merit and Grand Champions and Grand Premiers, and a wonderful pet Oci named Lefty that died at 13 years old and will be remembered by anyone that knew him. We made wonderful friends at shows and continue to love Breeding and showing. I have Co-owned a Siamese who granded and now we are into Devons and Wow!! THEY ARE the ultimate in our eyes.We have been so fortunate with our Devons, because within a year of starting out in them (thanks to the wonderful Breeders that started us out) we had two Grands. We have had many more Grands now and the excitement is still there when they do well, but the excitement is also there when they don't, because we have learned that there are ups and downs with showing and Breeding. However the Devons never really change in their love for us and ours for them. Some are terrors of the house. Some are laid back and look with interest at the antics of the "terrorists" Some love to cuddle, cuddle. Some are a little more independent. But they all seem to end up on the same bed with us at night-some under the covers..Oh well here in Wisconsin it feels good!! They will fetch (Dicey had a great affinity to this) and will retrieve it right back to you unless of course they want the upper hand with this game. Their antics are so much fun that they keep you young trying to keep up with them. They also help give you a warm HEART. Our dog Black Bear (Pomeranian) was only protective of his spot on Jim's pillow with them, otherwise they had great fun., however, we lost black Bear this year 2003, but he lives on in our hearts and our minds. I could go on and on, but when you get a Devon you will know what we Breeders all mean when we say they OWN you. We raise with love our kittens and want people to have them that will do the same. So if you are interested in our "kids" call or E-Mail us we would love to talk to you about them. We try to suit your Devon with your family and your life style. Retired adults or kittens all come with a health guarantee.
This is our new puppy!! Jim decided on a new Pomeranian, not to take Bear's place but to make a place of his own in our hearts. His name is Paw Printz.
Char's Paw Prince
Thank you to Char's Pomeranians
As you can see from the above picture Prince is just a little mite, but he is adjusting very well, and Jim is really thrilled with him. Thank you to Char's Poms for a wonderful pet puppy for us. Her web site is: http://www.angelfire.com/my/charspoms/






Black Bear lives on in our Hearts, just like Elvis. He was the Very Best of Dogs, and our Dear Friend. I am sure that he will be waiting for Jim at the Rainbow Bridge!!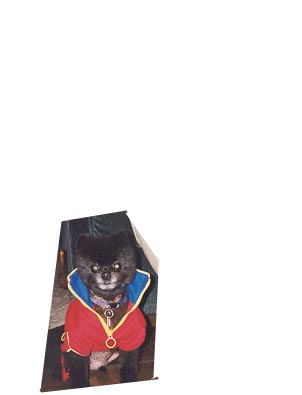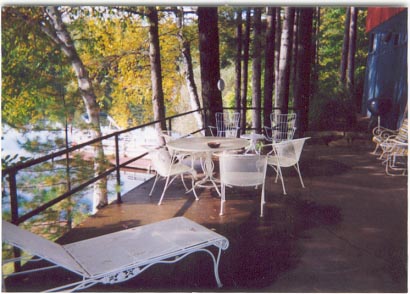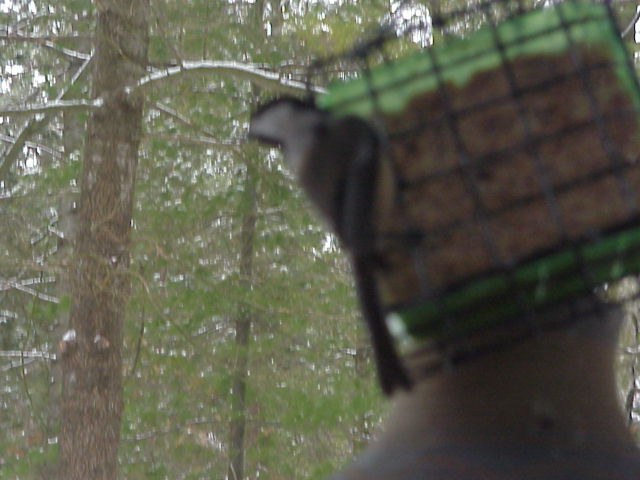 This is our Deck and the windows of the house are very low on this level, so the cats/kittens already love to sit and watch the wildlife. From the Muskrat Racoon, Ducks, Geese and Lots of Birds